Total Number of Political Prisoners
To Ministers of Foreign Affairs of the European Union Member States 
To High Representative of the EU Foreign Policy and Security
26 September 2022
Ref: Human rights and civil society organizations demand to review the decision to renew the EU-Israel Association Council that will greenlight Israeli violations.
Your Excellencies, 
European Ministers for Foreign Affairs, 
Today, 30 Palestinian administrative detainees, held arbitrarily in Israeli occupation prisons, initiate a collective open hunger strike against their unlawful detention.
Proposals for the academic workshop are due in October 2022. The workshop is due to take place between 17 and 19 June 2024.
On 6 September 2022, the Palestinian Prime Minister, Dr. Mohammad Shtayyeh, alongside the EU Representative to Palestine (West Bank, Gaza Strip, and UNRWA), Mr.
Beginning of August 2022, the Palestinian Prisoners' Movement announced the intended initiation of a mass collective open hunger strike, set to begin on 1 September 2022, in protest of Israeli Prison Services' (IPS) reinstitution of a series of collective, punitive, and retaliatory measures against Palestinian political prisoners
Campaigns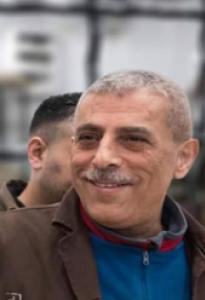 Legal Status
Sentenced 39 years in prison
Profession
Writer and novelist